Strong Point
1. Ability to capture the top share
Advanex has produced a number of products with top market shares. The Company's first market share in the scales spring market was 90% in Japan. In addition, 70% of the Company's tape pads for audio tapes in Japan, 50% of the company's leaf spring for video tapes, 80% of the global market for shutters for 3.5-inch floppy disks, 90% of the Company's center hub for optical disks, and 50% of the global market for hinges for mobile phones, all of which are the leading players in the era. Even today, we have a 60% share of the domestic market for indwelling needle springs for intravenous drips and other applications, and we expect to capture the top share of the global market for lead frames for power control units for next-generation automobiles and shift by-wire applications in the near future. The reason we are able to capture the top share is that we have development capabilities that meet any customer requirement and a global system that can be supplied from all over the world.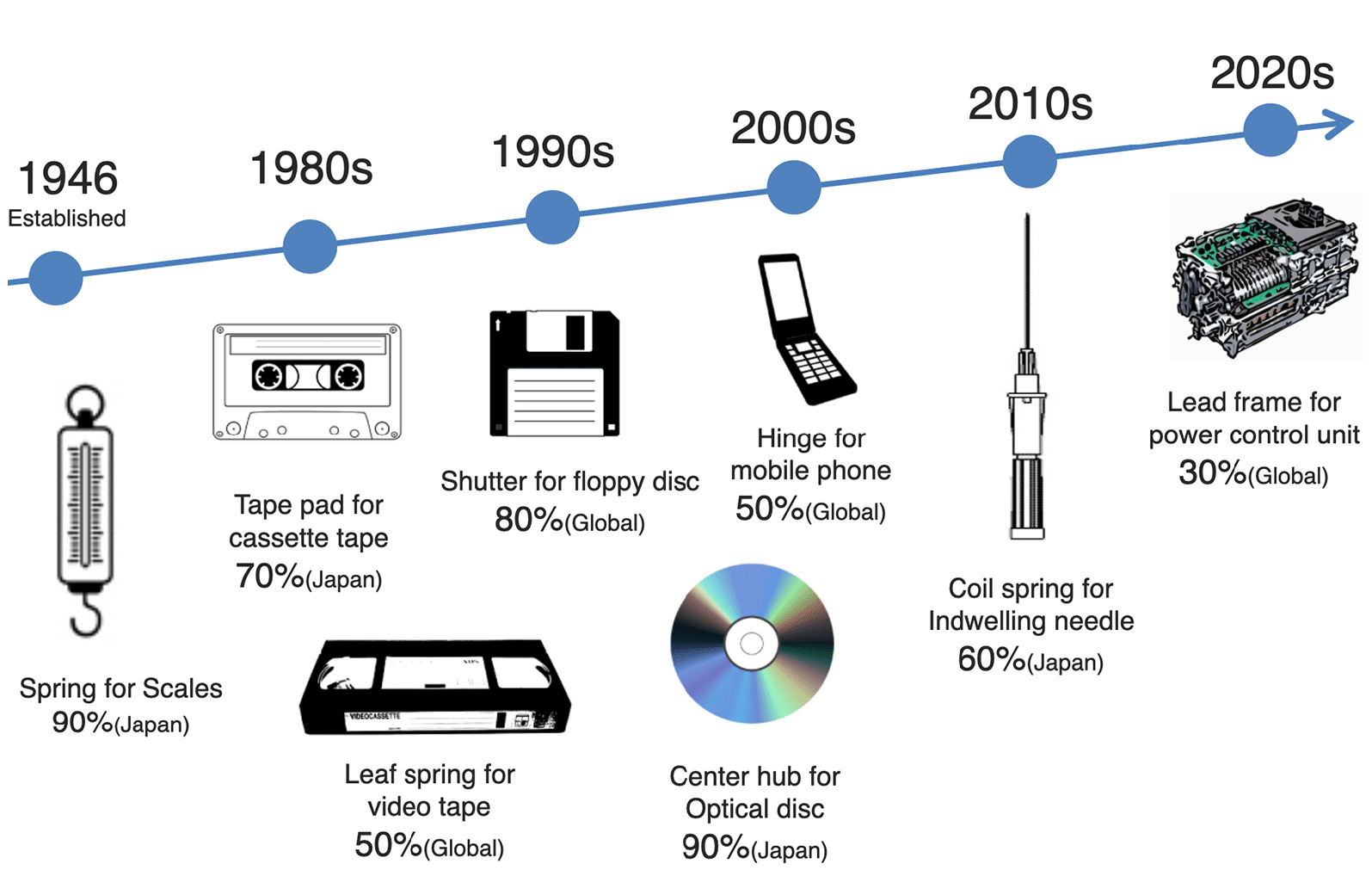 2. Skill of master
Metal precision processing can be manufactured up to a certain level, but achieving a level of differentiation requires many years of experience and accumulated sensibilities, or craftsmanship. Advanex has many craftsmanship "designs" and is a source of added value. Advanex also maintains an advantage by nurturing the next generation of craftspersons through programs such as training centers, certification systems, and craft schools. Unlike other industries, where software, SNS, digital devices, and other products have been replaced easily, the basic processing technology of precision metal processing remains unchanged even half a century ago. This is one of the factors behind the growth of craftsmanship.
Craft schools
ATTC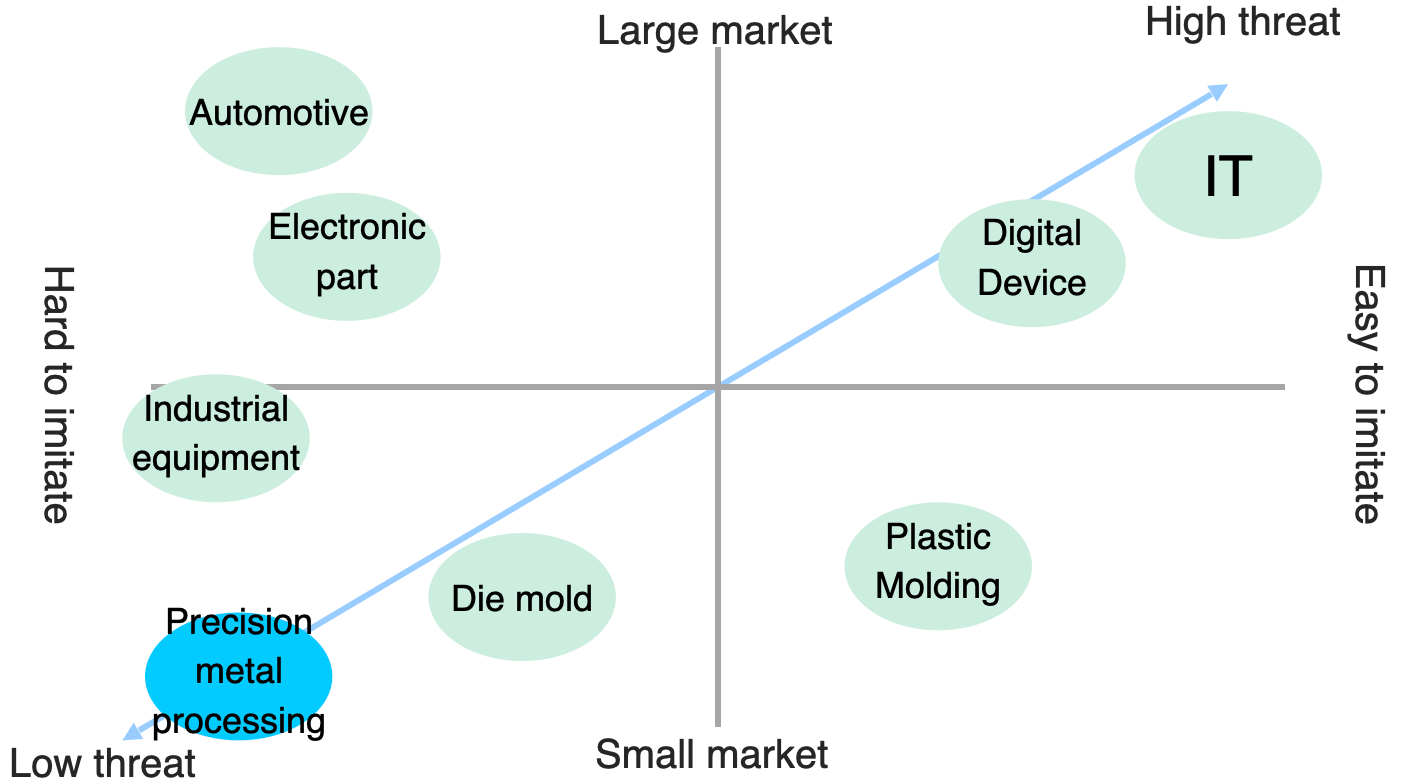 3. Ability to make proposals
Advanex not only responds to customer needs, but also offers proprietary improvement proposals to improve the performance of customers' manufacturing processes and final products. We believe that our strengths and added value lie in our ability to think about issues together with our customers and solve them together. Advanex possesses a wide range of processing techniques, including multi-forming, inserting molding, and deep drawing, in addition to conventional spring processing methods such as coiling and press. Advanex therefore can propose the most appropriate processing methods. In addition, after clarifying the rationale, we propose better designs for shape and dimensions.
4. Global network
Advanex has 15 overseas factories in 11 countries, making it the largest manufacturer of springs and precision metals. Advanex can supply products of the same quality from 11 countries around the world, which is highly valued in the increasingly globalized automotive and medical industries. At the same time, many of our overseas bases are operated by local staff and are highly autonomous, so we conduct sales activities that are closely linked to local needs.